Tremendously Faster Estimates
Save Money Not Buying Blueprints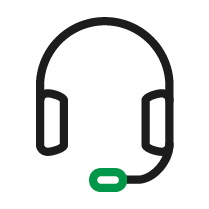 Easy To Learn & Great Support
Beck & Company Construction specializes in commercial work performing metal framing, drywall, insulation, and painting and other trades. In addition, they are licensed as a general contractor. The company is headquartered in Tuscaloosa, Alabama, home of the University of Alabama and millions of die-hard college football fans.
The company's main goal is increasing company revenue so that they can fund their continued growth. They are working to get licensed in Florida and open up several other locations in the next few years.
"STACK has been great. I hardly ever buy blueprints now which saves me money & time!"
The two biggest challenges facing Beck & Company today are managing cash flow and finding good, qualified labor. "I can only do as many jobs as I can pay the bills on and have the people to work on them," says Daniel Beck, Owner & Contractor at Beck & Company Construction.
The company has done well managing their cash flow and has even increased their bid limit from $500,000 to $3,000,000, allowing them to take on much larger and more profitable jobs. The labor shortage issue is something that affects just about every contractor and Beck & Company Construction is no exception. The main way they have succeeded in finding workers is by utilizing their own staff for referrals as well as networking with other companies who can recommend someone.
"STACK has dramatically increased the speed and quality of my takeoffs!"
How STACK Has Helped Beck & Company Construction:
Daniel first heard about STACK 3-4 years ago through the Drywall Junkies & Steel Stud Addicts Facebook group. Someone posted about STACK's free trial. He tried STACK out, loved it, and has been a paying customer ever since!
"STACK has dramatically increased the speed and quality of my takeoffs," says Daniel. "Another thing I love about STACK is it's integration with Microsoft Excel through STACK's free Project Cost Calculator tool. You hit one button and itemizes everything in the estimate on a spreadsheet in a usable format! It makes my job easier and quicker!"
One of Daniel's favorite things about STACK is that it can measure both sides of a wall at the same time. This alone tremendously speeds up his painting and drywall takeoffs!