Takeoffs Completed 10 Times Faster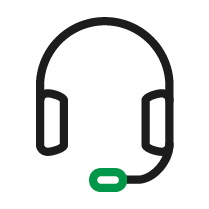 Very Easy To Learn & Fantastic Support
Reduced Need to Print Blueprints = Big Savings
Carlos Sanchez got his start in the roofing industry 25 years ago as an insurance adjuster in Texas. Today, he is the owner of West Chester, Ohio-based Continental Roof Company which got it's start in 2010. The company does about 50% re-roofs and 50% new construction work.
What sets Continental apart from other roofing companies is their focus on giving back to the community. The company created Project Parasol, a non-profit organization that works with the Butler & Clermont County Boards of Developmental Disabilities to provide new roofs to families in need. Carlos also sits on the board of the Dragonfly Foundation, an organization that helps children diagnosed with cancer, and Mentoring Partners, an at-risk youth mentoring program. "One of the most important things Continental does is give back as much as we can!"
"The basics of STACK were very easy to pick up on. It's a very simple program to use."
Because of the low unemployment rate locally and nationwide, finding and hiring good, qualified employees has been a challenge. Cash flow management is another obstacle Continental Roof Company faces. Due to the large amount of new construction and insurance work Continental performs, they often face 15-60 day delays between when services are performed and when they get paid. They have overcome these challenges through being diligent about hiring good people and simply paying close attention to their cash on-hand.
"STACK has sped up our takeoff process ten-fold. What was taking 2 weeks can now be done in a matter of hours."
How STACK Has Helped Continental Roof Company:
Prior to using STACK, Continental would either get a physical set of blueprints and do an old-school takeoff using a scale ruler or email the digital plans to a vendor to do the takeoff. The problem is that it took 2 weeks to get the takeoff back from the vendor.
Adding STACK software gave Continental a lot more control over their schedule and allowed them to meet bid deadlines more often. Using STACK has sped up Continental's takeoff process 10-fold. What was taking them up to 2 weeks can now be done in a matter of hours.
STACK has even saved the company a good amount of money because they no longer have to print out expensive blueprints. STACK has also saved Continental a tremendous amount of time driving to and from the printer to pick up the blueprints.