Takeoffs That Used to Take 2-3 Days, Now Take Just 30 Minutes.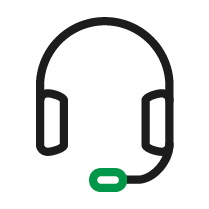 STACK Was Easy to Learn and Support Staff Was Responsive & Helpful.
Bidding More Work in Less Time Led to Increased Revenues.
FASTSIGNS is a full-service sign shop that produces anything from banners to vehicle graphics, exterior signage, wayfinding signage and more. They create the entire package for their clients from the ground up including t-shirt branding, name badges and even digital signage. Their slogan is: More than Fast. More than Signs.
FASTSIGNS was established in 1985 and has expanded to over 700 independently-owned locations in 10 countries. FASTSIGNS of Lancaster was established over 20 years ago and today includes 3 separate locations. "FASTSIGNS of Lancaster ranks in the top 10 of all the Fast Signs locations," says Angela Allison, Visual Communications Expert at FASTSIGNS of Lancaster.
"With STACK, I can accomplish in 30 minutes what used to take me 2-3 days."
Like a lot of small franchises, FASTSIGNS of Lancaster has experienced a lot of employee turnover. The high turnover requires a lot of new employee training which costs the company time and money.
For a company named FASTSIGNS, speed is essential! The company is known for its speedy turnaround of client projects – a competitive advantage for them. "To be able to meet the quick turnaround, programs like STACK have greatly helped," says Angela Allison. "Depending on the type of project, turnaround times can be between 1 day to 7 days.
"My favorite thing about STACK is that it feels like a video game. It's fun to use!"
How STACK Has Helped FASTSIGNS of Lancaster:
Angela first heard about STACK through a construction client of theirs. They had sent over a set of plans for her to review and it opened up in STACK. At first she was caught a little off-guard, but after playing around with STACK for 2 days, she was sold and wanted to have it as quickly as possible to use on every set of plans she received.
Before STACK, FASTSIGNS of Lancaster had a time consuming and inaccurate way of performing takeoffs. They were literally digging through plans, pulling out the A1 drawings and some of the structural, waiting to get the plans printed, then labeling them with colored highlighters. The whole process could take 2-3 days trying to get an accurate count of every sign in the building. "With STACK, I can accomplish in 30 minutes what used to take me 2-3 days," says Angela Allison.