Save a Lot of Time Over Manual Takeoffs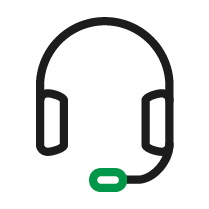 So Easy to Use. Learn in Minutes.
Print 4-5 Times Less Paper = Cost Savings
Restaurant Specialties, Inc. (RSI) is general contractor specializing in restaurant construction who also does a little light construction work. The company is located in Sunbury, OH, just north of Columbus but perform work all over. RSI has been in business for 36 years & credit their success to retaining a huge percentage of their clients. As an example, they've worked with Taco Bell corporate and franchisees, for 35 years.
Brady Johnston, Lead Estimator at RSI, sees a lot of growth potential for RSI. Their current structure is to subcontract everything out and not to self-perform any trades. Looking into the future, he sees a big opportunity to start purchasing materials themselves & begin performing trades themselves. This would involve doing a lot more takeoffs which is something they are comfortable doing.
"My favorite thing about STACK is that it's web-based. I can easily pull up plans no matter where I'm at."
As a small company, RSI's employees are often required to wear multiple hats and take on additional responsibilities from time to time. This is a challenge during busy periods when they are slammed with lots of projects and are being pulled in lots of different directions. RSI has succeed by hiring competent and adaptable employees who are willing and able to pitch in and help each other out during those busy periods.
"STACK makes the bid process much easier. It makes life a lot less stressful!"
How STACK Has Helped RSI:
RSI knew that they needed estimating software and after doing a simple Google search, they came across STACK. They signed up for a free account, tried out the software and loved it!
Because RSI doesn't self-perform many trades, they historically hadn't done a lot of takeoffs prior to Brady joining the company. Those that they do perform is to double check their subcontractor's numbers. Moving forward, RSI plans on using STACK to do takeoffs for every job and recently hired a junior estimator to do this.
RSI has multiple jobs coming in every day. Being able to use STACK makes the whole process a lot easier now that they don't have to do manual takeoffs. As Brady puts it, "STACK makes life a lot less stressful!"