Takeoffs Completed in Half the Time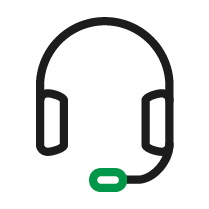 STACK Support Team Has Been Very Helpful
No Longer Print Blueprints = Huge Cost Savings
Tim Rakosky, CEO of T-Rock Construction, got his entrepreneurial start at age 16 when he bought his first truck, hooked up a snow plow and started doing snow removal for a few local parking lots. As demand grew, he recruited a couple of high school buddies and began doing other odd jobs such as light landscaping work and selling firewood.
T-Rock Construction has seen massive growth from its early days with over 30 field workers and 4 office employees. Today, T-Rock Construction is a commercial concrete contractor working on slabs, site concrete work and foundations. The company prides itself on high standards of workmanship and their ability to complete their jobs on time.
"Not having to pay for printed plans saved T-Rock Construction enough money to pay for STACK in 3 months!"
Like many other construction contractors, T-Rock Construction has faced a big challenge of finding and retaining high-quality employees. They've differentiated themselves from other concrete contractors by offering benefits such as a 401K, 2 weeks paid vacation and 7 paid holidays. Offering these perks has helped T-Rock Construction recruit and retain their employees.
"Before STACK, it would take me double the time to complete a takeoff."
How STACK Has Helped T-Rock Construction:
Prior to using STACK, T-Rock faced a common challenge that many contractors face: not having enough time to get a healthy quantity of bids submitted. STACK has made it possible to submit more bid proposals in less time!
"We were doing our takeoffs the old-fashioned way with a wheel and a ruler," says Brad Bavuso, Estimator, T-Rock Construction. "The methods were not quite as accurate, more time-consuming and we had to develop the reports all by hand. It would take me double the time from start to finish."
Brad also enjoys the convenience of all the auto-generated STACK reports. He can get a complete breakdown of each assembly in one report and itemized lists of materials in another report. Even after T-Rock has secured a project, he often goes back into the reports to quickly see the quantities of materials needed for a job.