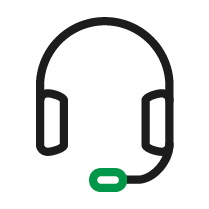 Extremely Easy To Learn & Use
No Longer Print & Ship Blueprints
Julie Jones and her husband, Jason, got their start working for Julie's parents' flooring business 20 years ago before branching out on their own and launching Omega Floors a little over 5 years ago. Julie is the third-generation flooring store owner while Jason has been involved in installation and crew management his entire work-life.
Omega Floors started out servicing the residential flooring market but have expanded into the commercial space which now makes up half of their business. After getting into commercial work, Omega Floors had to learn how to work with blueprints. They started off doing measurements "the old-fashioned way" with a ruler and calculator before using to a roller and eventually using STACK.
"STACK sped things up tremendously! What used to take 16 hours the old-fashioned way, now only takes 4 hours, maybe 3."
A unique challenge Omega Floors has faced is to be careful not to grow too fast. Omega Floors has a reputation in the communities they serve for providing an extremely high level of customer service and they wanted to be careful not to grow too fast if it meant a lowering their standards. Another challenge they've faced is having enough estimators to bid more work and fuel their growth.
"I can't imagine doing takeoffs without STACK!"
How STACK Has Helped Omega Floors:
"STACK has made things four times faster", says Katrina Pryor, Senior Estimator at Omega Floors. The old method was expensive and time-consuming. In the past Omega Floors would pay to have blueprints printed and, wait & pay for them to be shipped and then measure them by hand. STACK has sped up and simplified the process. What used to take a couple of days, now takes a couple of hours. "We're able to get out and win a lot more bids and be much more accurate," says Katrina.
There are several things about STACK that Omega Floors loves including how the software color-codes and provides quantities for all the different materials, making it easy to keep track of everything. They also like how you can measure once to get both the square footage and linear footage of each room, something important to a flooring company.